پیست اسکی توچال - قسمت اول (پنجشنبه 30-9-85) | Tochal Ski resort -2006
Tochal Telecabin is probably the world's longest gondola lift lines with a length of 7500 m. It started since 1978, located at the Velenjak valley in north of Tehran at an altitude of 1900 m. and ends at the last station at an altitude of 3740 m., near the main ridge of Mount Tochal.
Peak: The ski slope starts from the foot of Tochal (at 3850 meters) and ends at the hotel (at 3550 meters). The length of the slope is 1200 meters.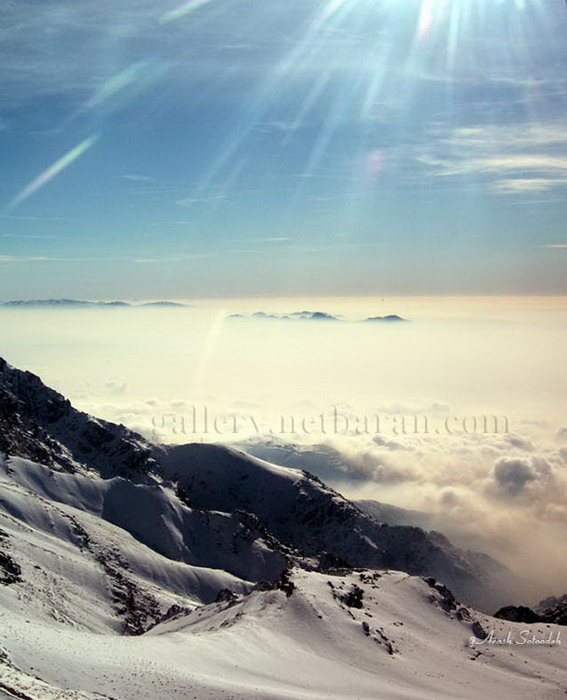 A view from telecabin: between station 7 and 5