Alfred Heilbronn Botanical Garden of Istanbul University
AHBG has a recognized position as the oldest and richest botanical garden in Turkey. This botanical garden established by late Prof. Alfred Heilbronn in 1934 and began to operate in 1935 under the name of İ.Ü. Botanik Bahçesi (I.U.Botanical Garden – Hortus Botanicus Istanbulensis).

There were 23 pools in the garden, 15 of them are in the greenhouses, 8 in a natural environment, and some of them are heated. There is also a rock garden of 430 m².

The AHBG contributes to the education of undergraduate students of Biology every year; interesting samples from the world of plants are presented to primary and secondary education students and to people who live in Istanbul and surroundings and also to foreign researchers and guests.
Botanical Collections of AHBG
Based on resources, the garden covers an area of 15,000 m². In total, about 6000 plant specimens, both native and exotic, from different taxonomical categories including Ferns, Gymnosperms and Angiosperms are exhibited in the garden.
(Source: http://arbnet.org/morton-register/alfred-heilbronn-botanical-garden)
Flora of Turkey
Turkey has a rich and interesting flora with approximately 9000 vascular plant species (10,765 taxa) from 165 families.
3000 plant species approximately are endemic for Turkey (around 35%). It has a wide diversity of habitats and climatic conditions resulting from geological, topographical and continental characteristics of Anatolia as a meeting place of three phytogeographical regions including Euro-Siberian, Mediterranean, and Irano-Turanian.

*The time I visited this garden, July 2021, the garden was closed because of some constructional or administrative reason, but I was very lucky to find a researcher by coincidence who kindly accepted to guide me discovering the garden and the herbarium.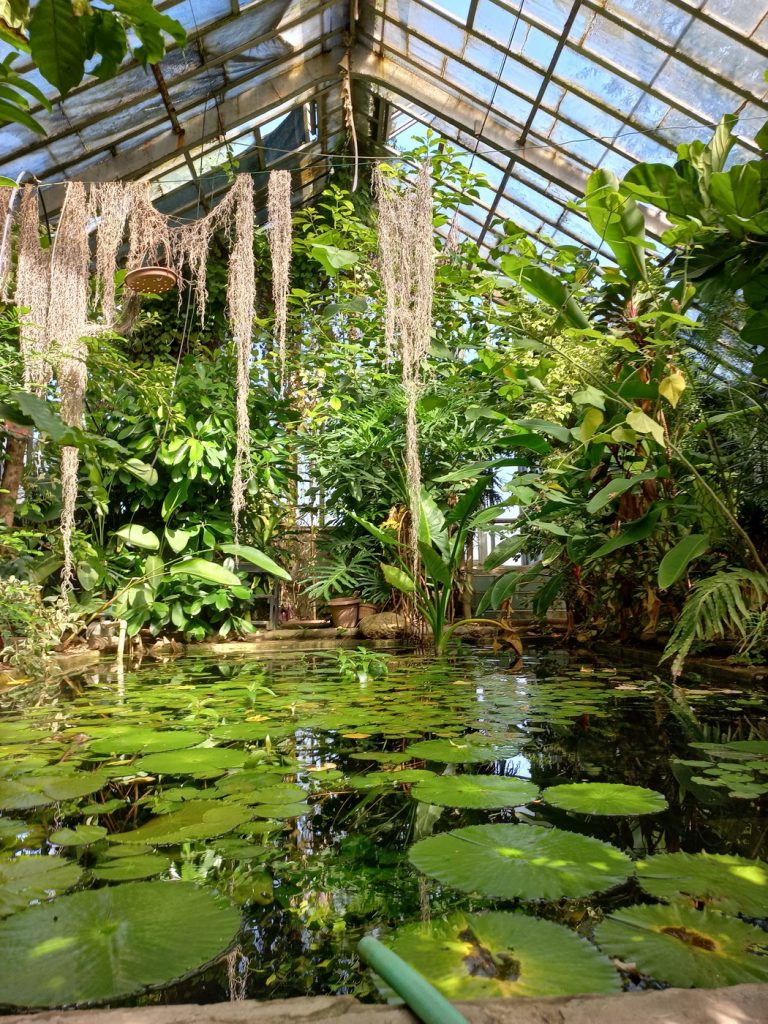 *All photos photographed by smartphone: Samsung A32